LOCKWELL HIGH QUALITY PROTECTIVE COATING SYSTEMS
Lockwell o­ffers high quality protective coating systems including Pure Polyurea, Hybrid Polyurea, Polyurethane, Ceramic Coatings and other related polymer coatings for waterproofing, anti-corrosion, high chemical & acid resistance, high abrasion & impact resistance, thermal and fire resistance as well as architectural finishes. Most of our products are VOC free with low odors and minimal downtime.
Some of our products benefits include:
Fast Reaction Time
Moisture and Temperature Insensitive
Excellent Adhesion Properties
High Tensile Strength
High Abrasion Resistance
Heat and Fire Retardant
UV & Weather Resistance
VOC free
LOCKWELL SOLUTIONS
UNIQUE PROTECTIVE COATINGS
Lockwell high quality polymer coatings are designed for a wide range of applications from industrial, commercial, construction, mineral processing and power plants that involves extensive surface coating protection from corrosion, water ingress, chemical attack, UV exposure and constant abrasion and impact stress.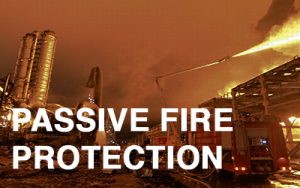 PASSIVE FIRE PROTECTION
Lockwell Systems provide a full range of passive fireproofing products from cable coating, jet fire coatings, firestops and steel coatings all specifically fire rated and approved by FM, UL, IEC and IEEE.
THERMAL INSULATING
Lockwell Ceramic Insulation Coat or C-Coat is a new generation thin film insulation system. C-coat gets its insulation properties from a range of different additives including vacuum filled ceramic microspheres (1), silicon microspheres (2) and pigments/carrier (3,4). The additives act to slow down the transfer of energy (heat) through the coating like a cross between double-glazing and regular insulation.
CONCRETE PROTECTION
As a preliminary to all coating systems, a sound substrate free from internal contaminants and damage is a high priority. With Lockwell's composite concrete protection product line, a more stable concrete substrate with enhanced properties against rebar corrosion, efflorescence, freeze-thaw, alkali-aggregate reaction, acid and most of all moisture is achievable with three main products each uniquely designed for specific purpose of concrete advancement.